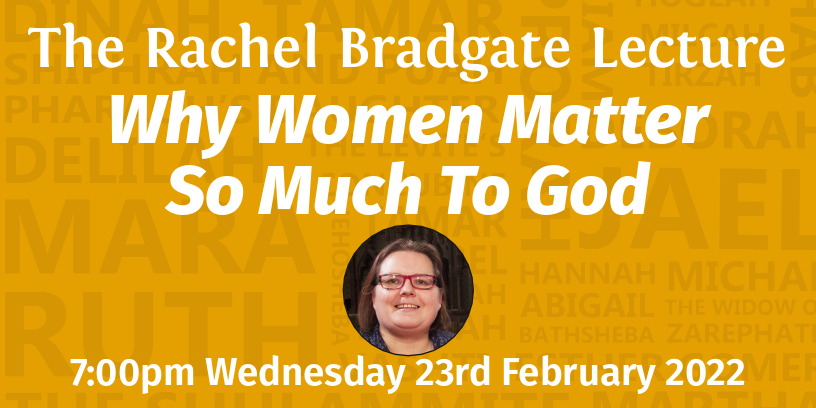 The parish of Northaw and Cuffley has been home to two historic charities: the Rachel Bradgate Charity (est. 1671) and the Richard Coulter Charity (est. 1620). As can be seen from the board in the porch of St Thomas, both of these charities included the requirement for a yearly sermon to be preached. However, no record of these sermons can be found in the church magazine, which goes back to 1882.
The requirement for these sermons was lost as part of the rolling up of a number of charities into the Northaw Charity during the 20th century. In 2022 The Parochial Church Council agreed to revive these sermons as an annual lecture, alternating between the Rachel Bradgate Lecture and the Richard Coulter Lecture.
The 2022 Rachel Bradgate Lecture
We are very pleased to welcome Dr Ros Clarke to give the first of these revived lectures: "Why Women Matter So Much To God", at St Thomas Becket, Northaw at 7:00pm on Wednesday 23rd February 2022.
Ros is a Christian teacher, speaker and writer, and the author of the Lent devotional book Forty Women: unseen women of the Bible from Eden to Easter, copies of which will be available to purchase at the lecture.
Tickets are free, and can be booked via Eventbrite or the church office (office@norcuff.com / 07446516945). Refreshments will be available, and donations are welcome to help cover the cost of the event.