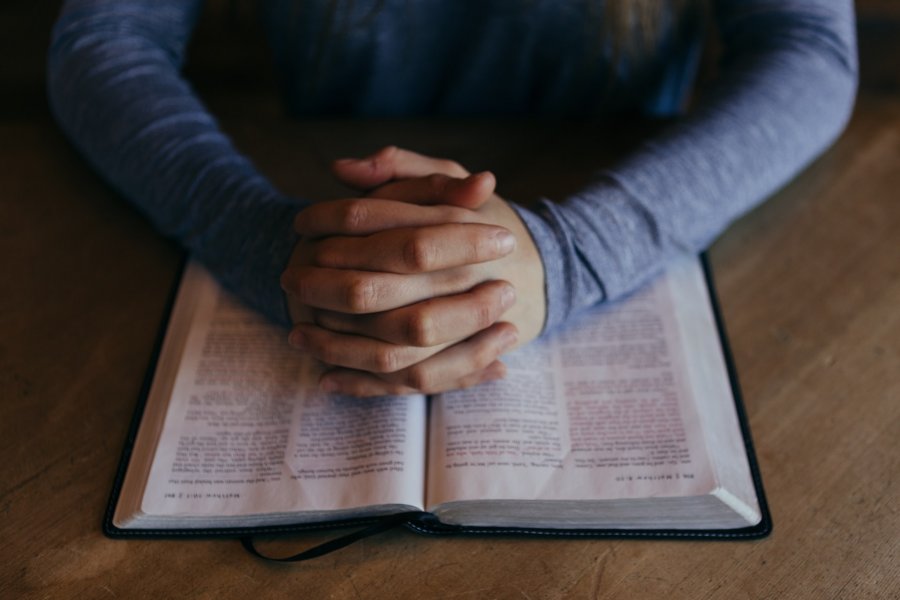 I hope that these prayers are useful, and that you are able to spend a few minutes at noon each day, as we pray together as a church family.  Please do keep sending your prayer suggestions to me, so that we can make sure we are praying around the needs, burdens and encouragements of our whole church family.
The regular email will not be going out for a few weeks.  There are a wide range of prayer resources available for you to use, here are a few that might be helpful:
Monday
"We praise the Lord! Today he has provided a family protector for you. May this child become famous over all Israel" (Ruth 4:14, NIV)
Thank you, Lord, that as we finish the book of Ruth, we see Naomi and Ruth brought from hopelessness and despair, to life and joy, through the generosity of a benefactor and the birth of a child. This Christmas week, even though so much and so many people are missing, we pray that you will help us to celebrate your generosity and the birth of your Son Jesus, come into this world as our Saviour and as our Light. Amen
Please also pray today for Yemen.
Tuesday
O holy Child of Bethlehem
Descend to us, we pray
Cast out our sin and enter in
Be born in us today
As we struggle with our own difficulty and disappointment this Christmas week, please would you keep our hearts and our eyes open for anyone who still needs any kind of help. Please would you help us be ready with a kind word, a patient tongue, a phone call, a gift, a conversation, a helping hand - whatever you would have us to do this week, please help us to be ready and willing, in your name and for your glory. Amen
Please also continue to pray today for Yemen.
Wednesday
Joy to the world! the Lord is come;
Let earth receive her King;
Let every heart prepare him room
As we near Christmas Day, Lord Jesus, please would you keep our thoughts fixed on you. Please would you help us to find joy in the good things - decorations, gifts and traditions - without being distracted by them and forgetting you, the greatest Gift and the only Saviour. Please would you help us to find hope in the sad things - missing loved ones, loneliness and sickness - so that we can know you are the answer to all our needs. Amen
Please also pray today for Zambia.
Thursday
And ye, beneath life's crushing load,
Whose forms are bending low,
Who toil along the climbing way
With painful steps and slow,
Look now! for glad and golden hours
come swiftly on the wing.
O rest beside the weary road,
And hear the angels sing!
God of comfort, we pray today for those who will be working on Christmas Day, to keep our country functioning and safe. We thank you for them and ask you to bless them. Please also bless the many, this year, who have lost jobs and livelihoods, and are struggling because they can't work. Please would you be a Light in the darkness and Rest for the weary, this Christmas.
Please also pray today for Zimbabwe.
Friday
Hail the heav'n-born Prince of Peace!
Hail the Son of Righteousness!
Light and life to all He brings,
Ris'n with healing in His wings.
Mild He lays His glory by,
Born that man no more may die,
Born to raise the sons of earth,
Born to give them second birth.
Hark! The herald angels sing,
"Glory to the newborn King!"
Jesus, Saviour, Lord and Friend, it has been a year which has not seemed very full of light and life to many of us. We thank you that you have walked with us every moment this year, understanding our experiences only because you chose to share them when you were born into our world. We thank you that you came not only to walk with us, but to raise us, so that we can not only wonder at the birth of the Christ Child, but share in the glory of the King. Please would you help us rejoice in that even more this year. Amen
Please continue to pray today for Zimbabwe.
Saturday
What can I give Him, poor as I am?
If I were a shepherd, I would bring a lamb;
If I were a Wise Man, I would do my part;
Yet what I can I give Him: give my heart.
Jesus, as we have celebrated your birth this week, please help us to continue to worship as we move back into ordinary life. Please, by your Spirit, keep our hearts fixed on you. Amen.
Please pray today for our world. Perhaps think of a country in which someone you know lives, and which you don't remember praying for. You could pray for peace, for stability, for health, or for any other need you know.