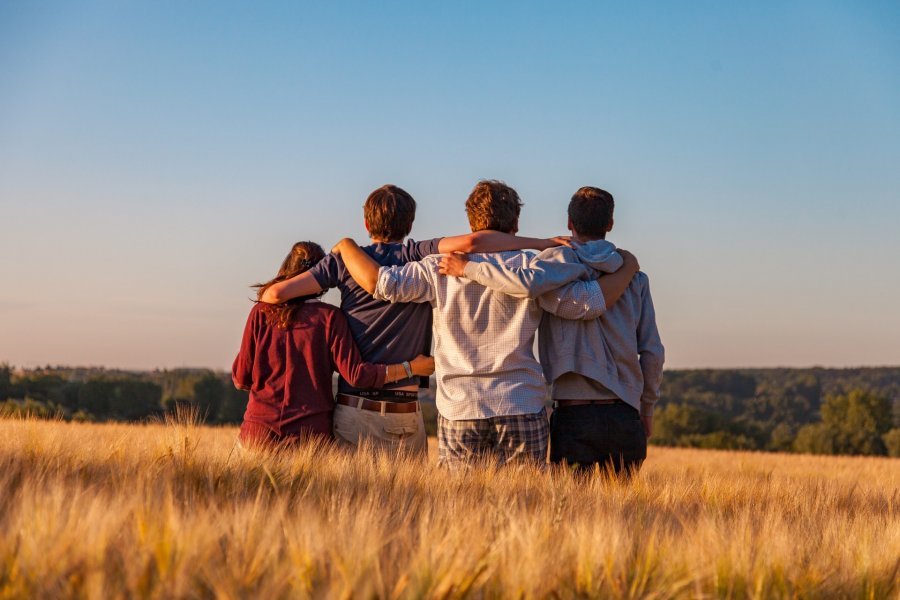 "'Truly I tell you,' Jesus replied, 'no one who has left home or brothers or sisters or mother or father or children or fields for me and the gospel will fail to receive a hundred times as much in this present age: homes, brothers, sisters, mothers, children and fields—along with persecutions—and in the age to come eternal life.'" (Mark 10:29-30, NIV)
The Christian life is one of total devotion to Jesus. Aided by the Holy Spirit, Christians are to get rid of anything that would prevent us from wholeheartedly following Jesus, no matter what it is. We are not left with nothing, however: we are promised that whatever we end up leaving behind will be replaced by God's abundance and generosity to us. I hope that you'll be able to join us at 8:30, at 10:30, or online (details below), as we look at this together..
Sunday Services
Our 8:30am Sunday services of Holy Communion continue in St Thomas, Northaw.  More details are available on our website.
Our 10:30am service will be live from St Andrew, and you are very welcome to join us in person or online.  Please use this form, or contact me directly (chris@norcuff.com, 07446 516945), to let me know that you are planning to attend. This week, the service at St Andrew will be followed by a short service of Holy Communion.
Details of how to join the online services are on the website and are advertised on our Facebook page.
Audio Recordings
Because the service is now live, the audio from the 10:30 service will be available (01707 927907) later in the afternoon, once is has been processed. As well as the 'dial-in' service, audio recordings of all services are also available throughh SoundCloud.
Church Family Fellowship
After the Sunday service, we'll have coffee together via Zoom (details on the website); if you'd like to be part of the meeting, please email me.
Peter Robinson's Funeral
Peter's funeral is on Monday 2nd November and, due to the current restrictions will be limited to family only. Peter will be leaving St Andrew at 10:20 that morning, and Ann and family will be outside St Andrew from 10:05, for those who would like to support them and pay their respects to Peter before the funeral.
All Souls Service
Our annual memorial service will be online, in the afternoon of Sunday 1st November at 4pm. The service will be available via Facebook, and all are welcome to join us.
Remembrance Sunday
The service times on Sunday 8th November are 8:30am at St Thomas, and 10:45 at St Andrew.
We are not able to have our usual Remembrance Day service at St Thomas this year. We will be observing an Act of Remembrance during the service at St Andrew on the 8th November. Please note that the service at St Andrew will be starting slightly later to allow for this.
Advent and Christmas
As we get closer to Advent and Christmas, it is still uncertain as to what we will be able to do.  We are likely to be doing some things that are familiar, and some that will be new.
In particular, I am hoping that we will be able to record some carols in St Thomas, and create an online carol service.  If you would be willing to be part of a 'Christmas Choir', please be in touch with me (chris@norcuff.com).
Praying at Noon
Please can I encourage you, when possible, to stop at noon and spend a few minutes praying - we may be physically separate, but we can still pray together; we'll email out possible areas for prayer each week.  If you would like to make any suggestions, please email prayers@norcuff.com.
How to join us live
The website has the information on how to join our live services and virtual coffee.  Do feel free to share the links to our services with friends and relatives; everyone is very welcome to join us, no matter where they are in the world.