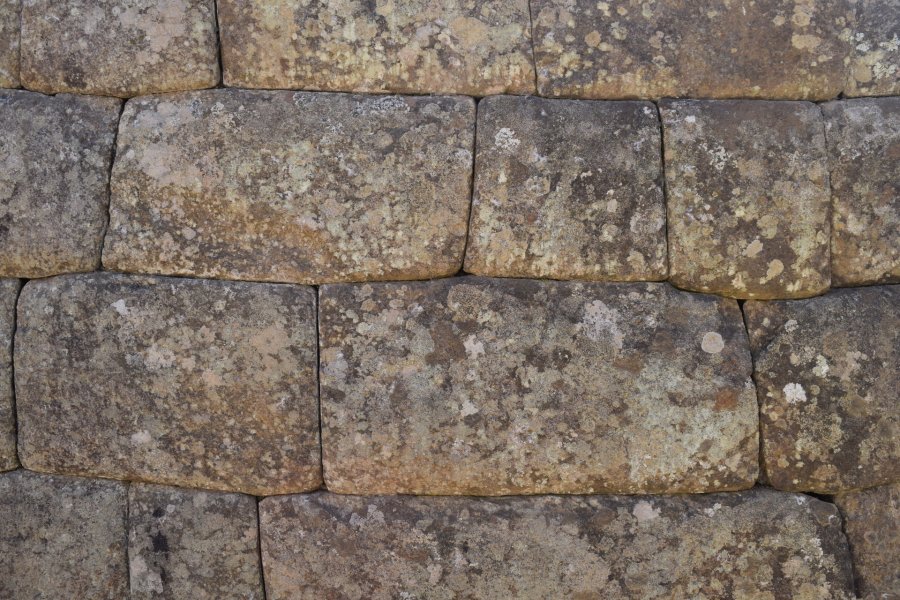 "As Jesus was leaving the temple, one of his disciples said to him, 'Look, Teacher! What massive stones! What magnificent buildings!'
'Do you see all these great buildings?' replied Jesus. 'Not one stone here will be left on another; every one will be thrown down.'" (Mark 13:1-2, NIV)
There are some things that we think will last forever. As the disciples looked at the huge stones of the temple, they must have been impressed by the workmanship and the permanence of this incredible building. Jesus looked further ahead, to a time when the stones would be scattered on the ground. He knew that there would be a time of distress coming for the temple. He also knew that Christians would suffer as well, just for following him.
I hope you'll join us online at 10:30am for our Sunday morning service, as we look together at how Jesus' warning of difficulty should help us as we look to the future.
Sunday Services
This Sunday we will be livestreaming the service from St Andrew.  Streaming for the 10:30am service will start at 10:20am, and can be accessed directly via Facebook or YouTube, found on our website, and is advertised on our Facebook page and YouTube channel.
YouTube
In recent weeks, a few people have reported difficulty getting access via Facebook. This week, we are trialling streaming to both Facebook and YouTube simultaneously. If you are not able to get access via Facebook, please try this YouTube link to access the service. This is a new venture, so please bear with us if there are any technical difficulties.
Audio Recordings
Because the service is now live, the audio from the 10:30 service will be available (01707 927907) later in the afternoon, once it has been processed. As well as the 'dial-in' service, audio recordings of all services are also available through SoundCloud.
Church Family Fellowship
After the Sunday service, we'll have coffee together via Zoom (details on the website); if you'd like to be part of the meeting, please email me.
Ash Wednesday
Wednesday 17th February marks the first day of Lent. I am planning to have a short online service on Ash Wednesday, at 9am. If you can, please have a black marker available during the service.
Wednesday Prayer @ 10am
We have started a short meeting to pray together each Wednesday morning at 10am.  We're still exploring how it works, but at the moment we meet for about 20 minutes, so that there's plenty of time to make a drink before the Virtual Coffee Shop.
Wednesday Evening Bible Study
On Wednesday evening at 7:30pm, I'll be thinking a little bit more about the Bible passage read on Sunday morning.  I'd love for you to join me for no longer than 60 minutes as we look at little bit more at God's Word together.  Join via Zoom: https://zoom.us/j/97466572556.
Praying during the week
The Archbishops have invited us to join together as a nation to pray together at 6pm during February. Please can I encourage you, when possible, to join us each evening to spend a few minutes praying. Our weekly email will reflect the change in time, as well including prayers for our nation.  If you would like to make any suggestions, please email prayers@norcuff.com.
Christianity Explored
Christianity Explored is an informal and relaxed seven-week course. It's for anyone who wants to think about the meaning of life, and it's completely free.
This year, the course will be being run via Zoom, and everyone is very welcome to join. As in previous years, we are joining up with Christ Church, Little Heath to make this course available. More information is available on their website, and you can sign up either directly online, or by emailing me (chris@norcuff.com).
World Day of Prayer
The Goffs Oak representatives have reluctantly decided that it is necessary to cancel our local World Day of Prayer service this year. Thank you to everyone who volunteered to help on behalf of Northaw and Cuffley. Instead, we suggest watching the international WDP service on 5th March, which will be created by the team in this year's host country of Vanuatu. Details of how to watch will follow closer to the service. If you would like a copy of the accompanying service booklet, either to follow the service or just to read through, please contact Anna Kilgour (anna@kilgour.org.uk).
How to join us live
The website has the information on how to join our live services and virtual coffee.  Do feel free to share the links to our services with friends and relatives; everyone is very welcome to join us, no matter where they are in the world.