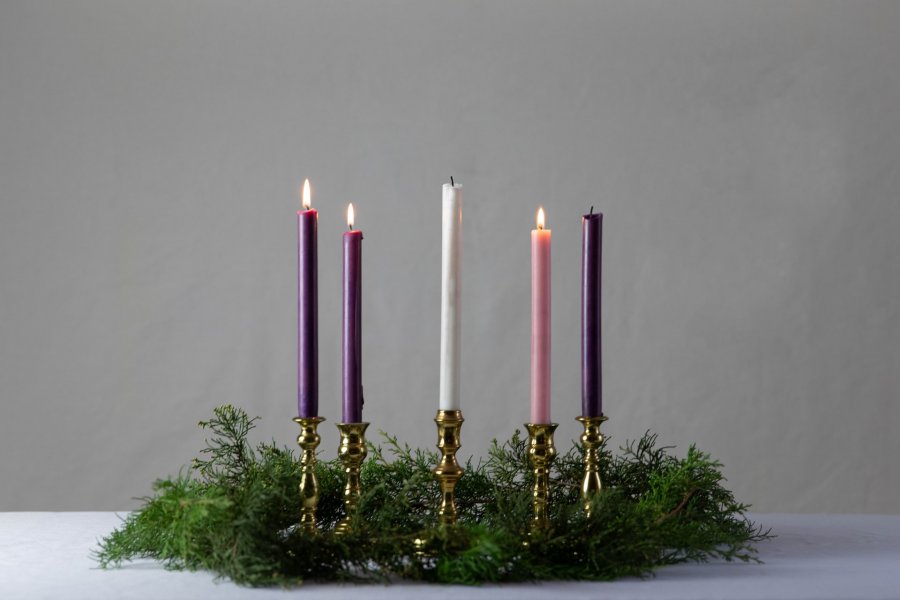 Let your gentleness be evident to all. The Lord is near. Do not be anxious about anything (Philippians 4:5-6)
"The Lord is near." What does it mean for us that the Lord is near? As we get ready for Christmas and for Jesus' return, do we remember that the Lord is near? Do we act as if the Lord is near?
You would be very welcome to join us at our 10:30am service in St Andrew, Cuffley, or at 8:30am for a service of Holy Communion in St Thomas, Northaw, this Sunday, as we see how knowing that the Lord is near affects our whole lives.
The 10:30am Sunday morning service will be taking place simultaneously online and in-person at St Andrew.  Streaming for the 10:30am service will start at 10:25am, and can be accessed directly via Facebook or YouTube, found on our website, and is advertised on our Facebook page and YouTube channel.
If you encounter problems with viewing the service via Facebook (or YouTube) please follow the link for YouTube (or Facebook) instead.
Coronavirus arrangements
You may well have seen the announcement from the Prime Minister about a tightening of COVID related restrictions. Please be aware that the wearing of face coverings in places of worship will become mandatory from Friday 10th December.
Morning prayer
You would be very welcome to join us for a short service of Morning Prayer in St Andrew at 10:00am on Wednesday morning.
Christmas Coffee Mornings
Huge thanks again to everyone involved in organising and running the two, very successful, Christmas Coffee Mornings. There are a few items still for sale (see Gill Hall), but it looks like the mornings have raised just under £900 for church funds.
Advent Readings
During Advent, we'll be providing a links to short daily readings from the prophet Micah. These will be in the weekly update emails, and in the weekly prayer emails.
Foodbank
In preparation for the January collection (5th January), you might consider a 'Reverse Advent Calendar': every day in Advent, put one item aside for the foodbank. By the time we get to January, there will be around 25 items ready to take to the foodbank.
Christmas Services
Publicity for our Christmas services is out this week - you may already have noticed the posters in our noticeboards - please take as many of the cards as you would like to share with friends and neighbours. Subject to any enforced changes, we are planning the following additional services:
| Day | Service |
| --- | --- |
| Sunday 19th December | 6pm Carols by Candlelight at St Thomas |
| Wednesday 22nd December | 10:30am Coffee and Carols at St Andrew |
| Friday 24th December | 4pm Crib Service at St Thomas |
| | 11:30pm Christmas Night Communion at St Thomas |
| Saturday 25th December | 10am All Age Christmas Celebration at St Andrew |
| | followed by Holy Communion |
| Sunday 26th December | 10am Morning Prayer at St Thomas |
Memorial Tree
As part of our season decorations, one of the trees in St Andrew's is being set up as a memorial tree.  We are going to make some blank paper decorations available for anyone, if they would like, to write the name of someone they will be missing this Christmas.  These will be collected together and put on the tree.
Praying during the week
Please can I encourage you, when possible, to stop at noon and spend a few minutes praying; we'll email out possible areas for prayer each week.  If you would like to make any suggestions, please email prayers@norcuff.com.
How to join us live
The website has the information on how to join our live services and virtual coffee.  Do feel free to share the links to our services with friends and relatives; everyone is very welcome to join us, no matter where they are in the world.