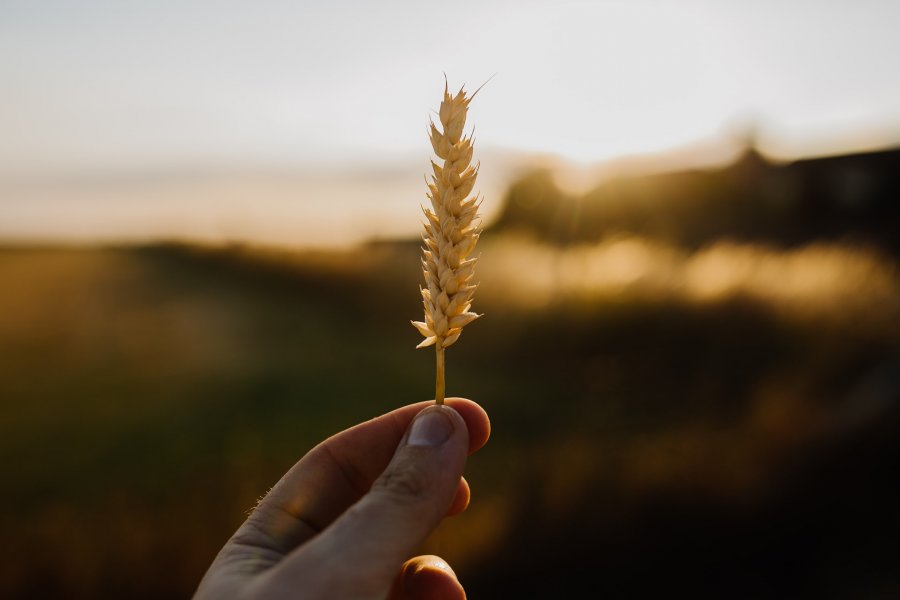 "But the seed falling on good soil refers to someone who hears the word and understands it. This is the one who produces a crop, yielding a hundred, sixty or thirty times what was sown." Matthew 13:23 (NIV)
I hope that you'll be able to join us on Sunday, as we look at Jesus' words together from Matthew's gospel.  I hope it will be helpful to consider the parable of the sower, as we think about what it means to follow Jesus, and how we can grow as part of God's kingdom.  The Rev'd Dr Lee Gatiss will be our visiting preacher.  Do please join us via Facebook (details below).
Audio Recordings
By about 11:30 on Sunday, the audio from the 10:30 service should be available to listen to by calling 01707 927907. As well as the 'dial-in' service, audio recordings of all services are also available through SoundCloud.
Church Family Fellowship
After the Sunday service, we'll have coffee together via Zoom (details on the website); if you'd like to be part of the meeting, please email me.
Praying at Noon
I know some have already been doing this. Please can I encourage you, when possible, to stop at noon and spend a few minutes praying - we may be physically separate, but we can still pray together; we'll email out possible areas for prayer each week. If you would like to make any suggestions, please email prayers@norcuff.com.
Reopening the church building
Both of our buildings are now open for prayer each week.  At the moment, this is for two hours, as we explore what we can safely put on.  We need to take into consideration the safety of visitors, helpers, and our cleaner.  Please do visit the buildings for prayer and reflection, allowing everyone to spend some time in quiet.
St Andrew's is open from 4pm to 6pm on Mondays.
St Thomas' is open from 10am-12pm on Thursdays.
This is an initial step and I hope that we can increase this, as restrictions continue to lift.
Assuming all things remain as they are, I plan to start holding services of Holy Communion from Sunday 9th August.  These will be at 8:30am at St Thomas, Northaw, and more details will be sent out during the week before.  We will be continuing with 10:30am online services for some time to come.  As we continue to plan, it would help us if you could complete this 'return from lockdown' survey, if you haven't already.
July and August
I will be on leave for the last couple of weeks of July, and the start of August.  I will still be in some of the online services, as these have been recorded in advance.  Next week (19th July), the Bishop of Maidstone will be joining us.  For the 26th July, and 2nd August, we will be sharing joint services with Christ Church, Little Heath.  All these services will be available in the usual places (Facebook, SoundCloud, etc.).
Roses
The roses have now all gone.  Thank you to Dowbiggin Associates for donating them, and also to those who have donated to church funds.
How to join us live
The website has the information on how to join our live services and virtual coffee.