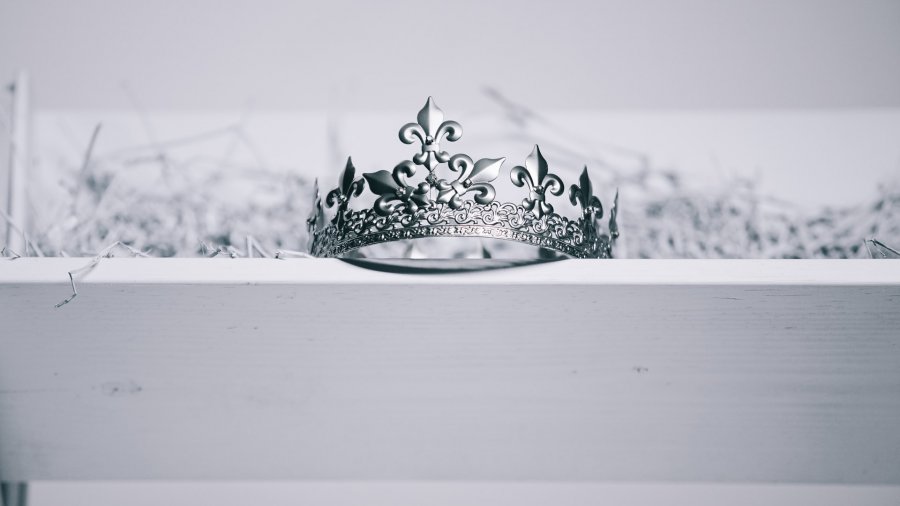 "When they brought the colt to Jesus and threw their cloaks over it, he sat on it. Many people spread their cloaks on the road, while others spread branches they had cut in the fields. Those who went ahead and those who followed shouted, 'Hosanna!' 'Blessed is he who comes in the name of the Lord!' 'Blessed is the coming kingdom of our father David!' 'Hosanna in the highest heaven!'" (Mark 11:7-10, NIV)
This feels like it's going to be the high point in Mark's gospel. Mark has spent all of the book so far convincing his readers that Jesus is God's chosen king. Now Jesus enters the capital city, Jerusalem, and is greeted like a king. Is this the happy ending? We know that it's not, but it is a moment where we see a glimpse of Jesus as the king of everything.  I hope that you'll be able to join us online at 10:30am for our Sunday morning service.
Sunday Services
This Sunday we will live livestreaming the service from St Andrew.  This Sunday's service will start at 10:30am, and can be accessed directly, found on our website, and are advertised on our Facebook page.
Audio Recordings
Because the service is now live, the audio from the 10:30 service will be available (01707 927907) later in the afternoon, once is has been processed. As well as the 'dial-in' service, audio recordings of all services are also available through SoundCloud.
Church Family Fellowship
After the Sunday service, we'll have coffee together via Zoom (details on the website); if you'd like to be part of the meeting, please email me.
Lockdown 2.0
As we continue in lockdown, if there ways that we can help, do please be in touch with me.  This will be an anxious time for many people in our community, especially with renewed separation from friends and family, however, we are able to offer certainty and hope from a loving God.  As we approach Christmas, we remember that Jesus came to dwell with us - God came to where we are, and is able to be with us still.  The times may be uncertain, and the future unknown to us, but it is not uncertain or unknown to God.
Individual Private Prayer
We are permitted to have our buildings open for 'individual private prayer'.  We aim to have St Thomas open from around 9am to around 3pm on Tuesday 24th, Wednesday 25th, and Thursday 26th November.  At the moment, we are not easily able to open St Andrew, but you are welcome to email the vicar (chris@norcuff.com) if you would like to try to arrange a time to pray in St Andrew.
Advent and Christmas
There is an initial plan for December services, however this is assuming lockdown ends, and we are still permitted to meet in our buildings. All of our plans are subject to change at short notice.
Online 'DIY Christingle' Service, early December
Online Carol service, 20th December
Online Children's Nativity service, 24th December
Midnight Service (online, or in person), 24th December
Christmas Day Celebration, 25th December
Sunday at St Thomas, 27th December
Morning Prayer for St Thomas Becket, 29th December
Christmas Online Market
We are not able to hold our usual Christmas fair, so this year a number things are being provided online and to order:
A raffle for a Christmas hamper (worth £50.00) at £2.00 a ticket (on sale from Gill Hall, 01707 874872 & Doreen Sheekey, 07838 919829);
Baskets made to order containing food or toiletries (Gill Hall, 01707 874872)
Christmas marmalade (Kathy Shingles, shingleskathy@gmail.com, 01707 878860)
Aran knit crossover scarf, £8 (Barbara Young, bbarayng@yahoo.co.uk)
Mission to Seafarers Cards
Because of the lockdown, Audrey Hearn will not be selling Christmas cards on behalf of The Mission to Seafarers this year.  She hopes to resume doing so next year.  If you would like to make a donation to the Mission, please send it to the charity direct, at:  The Mission to Seafarers, St Michael Paternoster Royal, College Hall, London, EC4R 2RL (www.missiontoseafarers.org).
Praying at Noon
Please can I encourage you, when possible, to stop at noon and spend a few minutes praying - we may be physically separate, but we can still pray together; we'll email out possible areas for prayer each week.  If you would like to make any suggestions, please email prayers@norcuff.com.
How to join us live
The website has the information on how to join our live services and virtual coffee.  Do feel free to share the links to our services with friends and relatives; everyone is very welcome to join us, no matter where they are in the world.