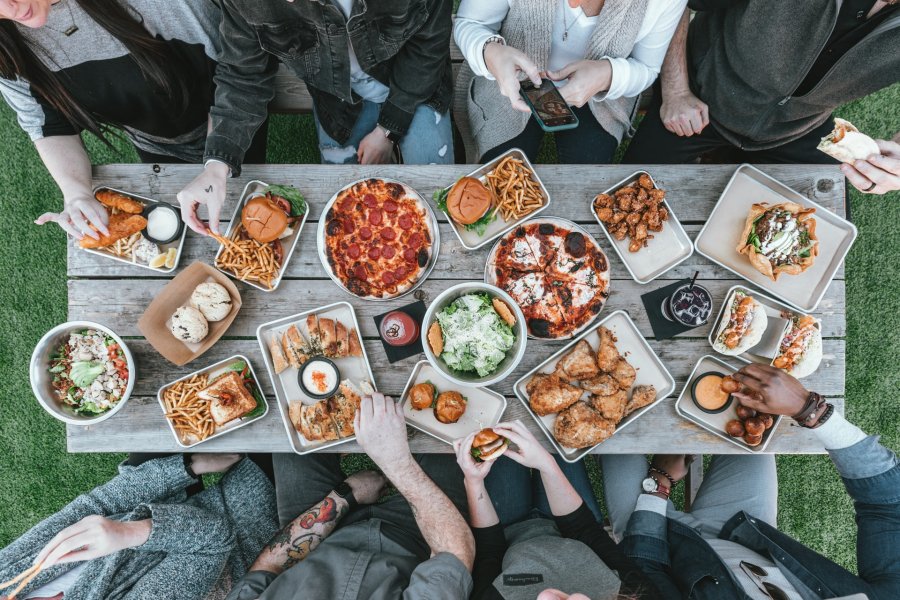 All the believers were one in heart and mind. No one claimed that any of their possessions was their own, but they shared everything they had. (Acts 4:32, NIV)
If Jesus is alive, what difference does that make to our lives? How should it change how we live? Is it more of the same, or do we need to change?
I hope you'll be able to join us either in person, or online, as we look at how the the resurrection of Jesus changed how his followers live.
Sunday Services
You would be very welcome to join us at our 10:30am service this Sunday. Please note that there should be no indoor mixing with anyone not part of your household or support bubble. You can, however, have social contact outdoors under the rule of 6 (or two households).
There is no 8:30am service this Sunday.
The 10:30am Sunday service will be taking place simultaneously online and in-person at St Andrew.  Streaming for the 10:30am service will start at 10:25am, and can be accessed directly via Facebook or YouTube, found on our website, and is advertised on our Facebook page and YouTube channel.
If you are attending the 10:30am service, please indicate that using this form, or contact me directly (chris@norcuff.com, 07446 516945), to let me know that you are planning to attend.
Audio Recordings
Because the service is now live, the audio from the 10:30 service will be available (01707 927907) later in the afternoon, once it has been processed. As well as the 'dial-in' service, audio recordings of all services are also available through SoundCloud.
Church Family Fellowship
After the Sunday service, we'll have coffee together via Zoom (details on the website); if you'd like to be part of the meeting, please email me.
Wednesday Prayer @ 10am
Do please join us on Wednesday mornings, via Zoom, for a short service of Morning Prayer: https://zoom.us/j/93894170814.
Wednesday Evening Bible Study
I'd love for you to join me on Wednesday evenings at 7:30, for no longer than 60 minutes, as we look at little bit more at God's Word together.  Join via Zoom: https://zoom.us/j/97466572556.
Praying during the week
Please can I encourage you, when possible, to stop at noon and spend a few minutes praying - we may be physically separate, but we can still pray together; we'll email out possible areas for prayer each week.  If you would like to make any suggestions, please email prayers@norcuff.com.
Annual Meetings and Electoral Roll
Our Annual Meetings are scheduled for Sunday 25th April, after the morning service. At the meetings, we will elect churchwardens and PCC members, as well as hear reports from the previous year.
As part of the preparations for the meetings, the Electoral Roll will be revised on the 10th April 2021.
More details, including Electoral Roll application forms, are available on our website. This page will be kept up to date with all the information and forms needed.
How to join us live
The website has the information on how to join our live services and virtual coffee.  Do feel free to share the links to our services with friends and relatives; everyone is very welcome to join us, no matter where they are in the world.