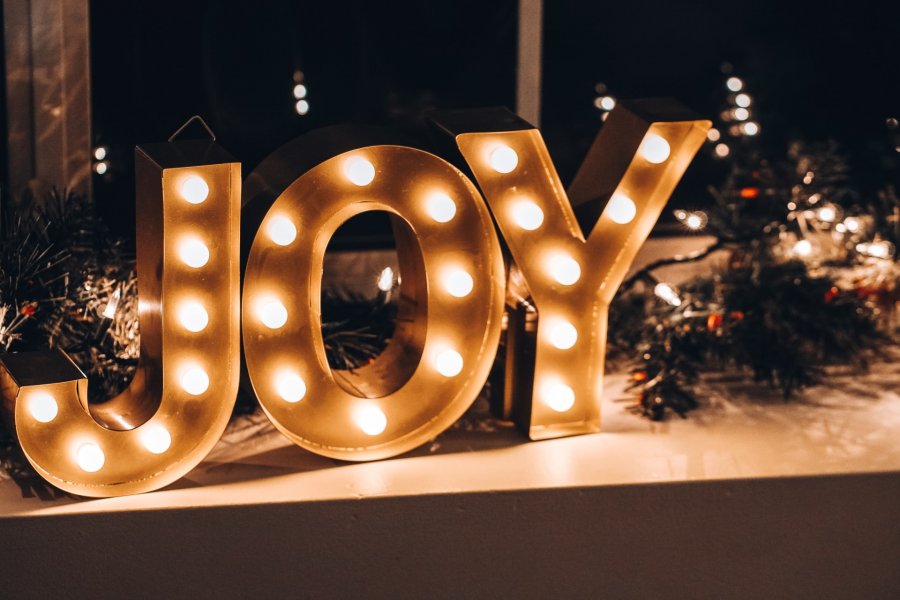 Rejoice in the Lord always. I will say it again: rejoice! (Philippians 4:4 NIV)
It feels like joy has been in short supply over the last year or so. So many things that we are used to doing and events that we have planned for have been cancelled, postponed or changed. When St Paul tells us to rejoice always, can he really mean it?
This Sunday, we're continuing our short series looking at Experiencing God. This week, we're going to be considering how we experience joy: how can we know joy when life can be so hard?
I hope you'll be able to join us either in person, or online, as we look together at God's peaceful, and how our experience of it can help us to be at peace in an anxious and agitated world.
Sunday Services
You would be very welcome to join us at our 10:30am service this Sunday. We are now able to have social contact indoors under the rule of 6 (or two households) inside (and up to 30 outdoors).
There will be a service of Holy Communion at 8:30am in St Thomas, Northaw, this Sunday.
The 10:30am Sunday morning service of Holy Communion will be taking place simultaneously online and in-person at St Andrew.  Streaming for the 10:30am service will start at 10:25am, and can be accessed directly via Facebook or YouTube, found on our website, and is advertised on our Facebook page and YouTube channel.
If you encounter problems with viewing the service via Facebook (or YouTube) please follow the link for YouTube (or Facebook) instead.
If you are attending the 10:30am service, please indicate that using this form, or contact me directly (chris@norcuff.com, 07446 516945), to let me know that you are planning to attend.
Children's Church
There are no separate activities for our children this Sunday, and all are welcome to be part of the service in the body of the church. There will be some pew based activities available.
Audio Recordings
The audio from the 10:30 service will be available (01707 927907) later in the afternoon, once it has been processed. As well as the 'dial-in' service, audio recordings of all services are also available through SoundCloud.
Church Family Fellowship
After the Sunday service, we'll have coffee together via Zoom (details on the website); if you'd like to be part of the meeting, please email me.
Wednesday Prayer @ 10am
Do please join us on Wednesday mornings, via Zoom, for a short service of Morning Prayer: https://zoom.us/j/93894170814.
Wednesday Evening Bible Study
The Wednesday evening Bible Study continues this week. I'd love for you to join me, for no longer than 60 minutes, as we look at little bit more at God's Word together. We'll be working from a study book called Experiencing God, please let me know if you would like a copy.  Join via Zoom: https://zoom.us/j/97466572556.
Praying during the week
Please can I encourage you, when possible, to stop at noon and spend a few minutes praying; we'll email out possible areas for prayer each week.  If you would like to make any suggestions, please email prayers@norcuff.com.
Foodbank
Our foodbank collection this month is Wednesday 7th July. You're welcome to take donations to Sandra at 16 Northaw Road East (the house door is on King James Avenue), or be in touch with Gill Hall (gillhall2526@gmail.com, 01707 874872) to arrange delivery or collection.
"Spike-like Bike ride" for Dementia UK
Christine Muskett will be undertaking a series of bike rides on 9 days from 13th July, estimated to be about 550-600 miles in total. The routes are very roughly in the shape of a coronavirus, to west and north Herts, north and south Essex, and down the Lee Valley to the Thames. Any sponsorship would be very much appreciated, towards her target of £2,500, either online or in person via Christine (020 8367 3781) or Brian. Thank you!
Northaw School
The PCC appoint four of the governors for Northaw school, in addition to the vicar; there are currently two PCC vacancies. If you would be interested in serving both the church and school in this way, please contact the vicar (chris@norcuff.com).
How to join us live
The website has the information on how to join our live services and virtual coffee.  Do feel free to share the links to our services with friends and relatives; everyone is very welcome to join us, no matter where they are in the world.