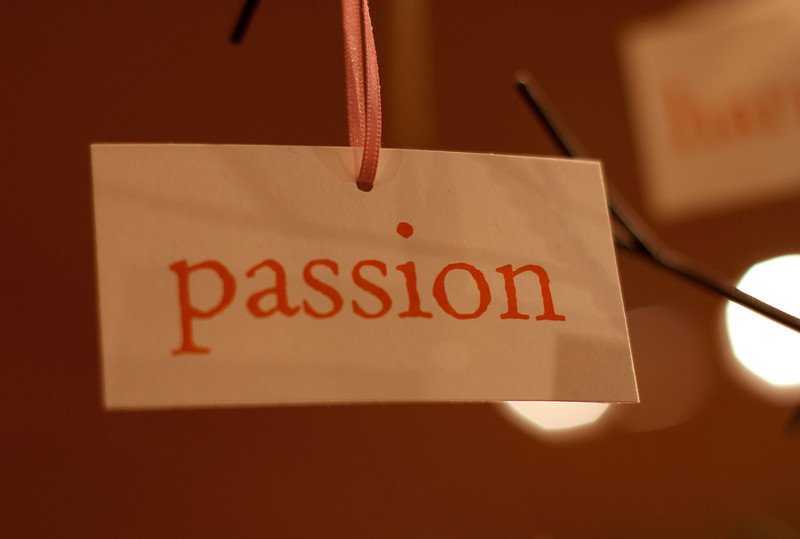 Image by Neil Conway (CC BY 2.0).
For the grace of God has appeared that offers salvation to all people. It teaches us to say 'No' to ungodliness and worldly passions, and to live self-controlled, upright and godly lives in this present age (Titus 2:11-12 NIV)
What are you passionate about? At the moment, it's quite easy to see where people's passions lie. There are flags out, and the news is full of a potential England footballing victory. What about life as a Christian? Is that what we are passionate about? What might that look like?
This Sunday, we're continuing our short series looking at Experiencing God. This week, we're going to be considering how we experience passion for living as a Christian.
I hope you'll be able to join us either in person, or online, as we look together at God's grace and mercy towards, and how that helps us to live as passionate Christians.
Sunday Services
You would be very welcome to join us at our 10:30am service this Sunday. We are now able to have social contact indoors under the rule of 6 (or two households) inside (and up to 30 outdoors).
There will be a service of Holy Communion at 8:30am in St Thomas, Northaw, this Sunday.
The 10:30am Sunday morning service will be taking place simultaneously online and in-person at St Andrew.  Streaming for the 10:30am service will start at 10:25am, and can be accessed directly via Facebook or YouTube, found on our website, and is advertised on our Facebook page and YouTube channel.
If you encounter problems with viewing the service via Facebook (or YouTube) please follow the link for YouTube (or Facebook) instead.
If you are attending the 10:30am service, please indicate that using this form, or contact me directly (chris@norcuff.com, 07446 516945), to let me know that you are planning to attend.
Children's Church
Our Children's Church is running this Sunday. All babies and children (and their grown-ups, if they are not old enough or comfortable enough to stay alone) are welcome to join us in the Undercroft any time after 10.20. Pre-registration is very helpful where possible, so that we can get details and explain the COVID requirements in advance; please contact Anna in order to do this (families@norcuff.com).
Audio Recordings
The audio from the 10:30 service will be available (01707 927907) later in the afternoon, once it has been processed. As well as the 'dial-in' service, audio recordings of all services are also available through SoundCloud.
Church Family Fellowship
After the Sunday service, we'll have coffee together via Zoom (details on the website); if you'd like to be part of the meeting, please email me.
8th August: Songs of Praise
All being well, most (or all) restrictions will end on 19th July. One thing that we have been missing is singing together. At the 10:30am service on 8th August, we're going to have a Songs of Praise service where we can enjoy singing together. If you'd like to pick a song or hymn to sing, please let me know by Sunday 25th July (chris@norcuff.com, 07446 516945) - if you'd be willing to say a few words about why you've chosen, that would be very welcome.
Wednesday Prayer @ 10am
No Wednesday Morning Prayer this week, back on the 21st June.
Praying during the week
Please can I encourage you, when possible, to stop at noon and spend a few minutes praying; we'll email out possible areas for prayer each week.  If you would like to make any suggestions, please email prayers@norcuff.com.
"Spike-like Bike ride" for Dementia UK
Christine Muskett will be undertaking a series of bike rides on 9 days from 13th July, estimated to be about 550-600 miles in total. The routes are very roughly in the shape of a coronavirus, to west and north Herts, north and south Essex, and down the Lee Valley to the Thames. Any sponsorship would be very much appreciated, towards her target of £2,500, either online or in person via Christine (020 8367 3781) or Brian. Thank you!
Northaw School
The PCC appoint four of the governors for Northaw school, in addition to the vicar; there are currently two PCC vacancies. If you would be interested in serving both the church and school in this way, please contact the vicar (chris@norcuff.com).
How to join us live
The website has the information on how to join our live services and virtual coffee.  Do feel free to share the links to our services with friends and relatives; everyone is very welcome to join us, no matter where they are in the world.