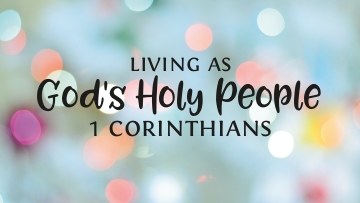 I am writing this not to shame you but to warn you as my dear children. (1 Corinthians 4:14)
This Sunday is Mothering Sunday, originally a day for people to return to their mother church. This might be their home church, cathedral, or the nearest large church. A day to recall their introduction to the Christian faith. More recently, this has become synonymous with Mother's Day: a day to recall and celebrate the impact mothers have on our lives, and to celebrate family life.
Paul, writing to the Corinthians, describes them as his dear children. Whatever our experience of motherhood, or however Mothering Sunday might make us feel, Christians are part of a family, with a perfect, heavenly, Father who provides for us. We have the church as our mother, who nurtures us in our faith, points us to our brother Jesus, and to God as our Father.
You would be very welcome to join us at 10:30am in St Andrew, Cuffley, or at 8:30am in St Thomas, Northaw, this Sunday, as we mark Mothering Sunday together.
The 10:30am Sunday morning service will also be streamed.  This will start at 10:25am, and can be accessed directly via Facebook or YouTube, found on our website, and is advertised on our Facebook page and YouTube channel.
If you want to catch up with last week's sermon, it's available to listen to via SoundCloud.
Children's Church
There is no children's church this Sunday, as we all meet together in the main body of the building.
Maundy Thursday
As in previous years, we are holding a Maundy Thursday Supper with Holy Communion on Thursday 6th April at 6pm. Tickets are £12, and the sign up sheet is at the back of St Andrew.
Easter Flowers
If you would like a loved one to be remembered in our Easter flowers, please use the list at the back of St Andrews, donations would be greatly appreciated.
Annual Meetings
This is advance notice that our Annual Meetings are scheduled for Sunday 14th May 2023. At the meetings, we will elect churchwardens and PCC members, as well as hear reports from the previous year.
Praying during Lent
Church Society are calling for 60 days of prayer for the church. Each day until 21st April, they are publishing short reflection around one of the Church of England collects. You would be very welcome to use these to help you pray during Lent, and beyond. You may even recognise one of the authors! The prayers and reflections can be found on the Church Society website.
Wednesday Morning prayer
You would be very welcome to join us for a short service of Morning Prayer in St Andrew at 10:00am on Wednesday morning.
The Richard Coulter Lecture
The Richard Coulter lecture took place last month. If you want to listen to the recording, it's available via SoundCloud.
Coffee Shop
Our weekly Coffee Shop will be taking place this Wednesday from 10:30 in St Andrew, Cuffley, you are very welcome to join us.