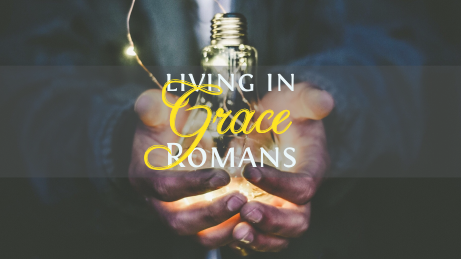 Now if we are children, then we are heirs – heirs of God and co-heirs with Christ, if indeed we share in his sufferings in order that we may also share in his glory. (Romans 8:17)
If last weeks new from Romans about being innocent before God wasn't good enough, here's the great news from Paul that we are heirs of God, along with Christ. We are to to look forward to glory in the future - the same glory that Jesus already has. One day, the whole of creation will be set free from decay, and we will see the redemption of our bodies. How then should we live?
You would be very welcome at our 10:30am service in St Andrew, Cuffley or at 8:30am for a service of Holy Communion in St Thomas, Northaw, this Sunday, as we look at the great promise of the glory that is to come.
The 10:30am Sunday morning service will also be streamed.  This will start at 10:25am, and can be accessed directly via YouTube or Facebook, found on our website, and is advertised on our Facebook page and YouTube channel.
Previous sermons on Romans are available via our SoundCloud.
Children's Church
Our children's church meets this Sunday morning in the Undercroft (underneath the main building). Children are welcome from 10:20, and will join us in the main part of the building at the end of the service.
July and August Rotas
Anne isn't able to organise the rotas for July and August, so there are blank rotas at the back of St Andrew. Thank you to all those who have already signed up; there are still a couple of empty slots, if you would like to help.
13th August: Songs of Praise
At the 10:30am service on 13th August, we're going to have a 'Songs of Praise' service. If you'd like to pick a song or hymn to sing, please let me know by Sunday 23rd July (chris@norcuff.com, 07446 516945) - if you'd be willing to say a few words about why you've chosen it, that would be very welcome.
8:30 services at St Thomas
Because of the vicar's leave, and the difficulty of finding cover, there will not be an 8:30am service on 30th July, 6th August, and 13th August.
Vicar's Leave
Chris will be on leave from Thursday 27th July until Monday 14th August.
"The Great Cheese Challenge" for Dementia UK
Christine Muskett would like to thank everyone very much for their support of her recent bike ride from Cheddar (Somerset) to Stilton (near Peterborough) via Wensleydale (North Yorks), which was 609.2 miles altogether (and 662.4 including getting to Cheddar and home from Stilton!). The current total is £3,116.25 raised. It is not too late to make a donation, either online or in person via Christine (020 8367 3781) or Brian. Thank you!
Scam emails
There have been a couple of cases of emails pretending to come from me, asking for your help. Please do not reply to them, but delete them and/or mark them as spam.
How can you tell that an email is this kind of scam:
The email address isn't one I use - I only use email addresses that end '@norcuff.com';
It won't have my usual 'footer' at the bottom of the email, where I give my contact details, etc.
They will say that I am in a meeting, and can only be contacted by email;
Should you reply, you will be asked to purchase a large amount of vouchers or online credit for me - I would never do that.
If you are at all unsure, please don't do anything until you have spoken to me, either in person or on the phone.
Wednesday Morning prayer
You would be very welcome to join us for a short service of Morning Prayer in St Andrew at 10:00am on Wednesday morning.
Coffee Shop
Our weekly Coffee Shop will be taking place this Wednesday from 10:30 in St Andrew, Cuffley, you are very welcome to join us.