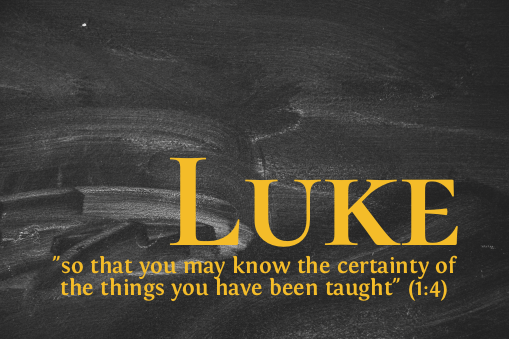 When Jesus heard this, he was amazed at him, and turning to the crowd following him, he said, 'I tell you, I have not found such great faith even in Israel.' (Luke 7:9)
What is faith? What does it mean for us to have faith? As we return to Luke's gospel for a few weeks, we start with a look at what faith is. How can we have faith in the way Jesus describes?
You would be very welcome at our 10:30am service in St Andrew, Cuffley or at 8:30am for a service of Holy Communion in St Thomas, Northaw, this Sunday, as we look together at what it means to have faith.
The 10:30am Sunday morning service will also be streamed.  This will start at 10:25am, and can be accessed directly via YouTube or Facebook, found on our website, and is advertised on our Facebook page and YouTube channel.
If you encounter problems with viewing the service via Facebook (or YouTube) please follow the link for YouTube (or Facebook) instead.
Children's Church
Our children's church restarts this Sunday morning in the Undercroft (underneath the main building). Children are welcome from 10:20, and will join us in the main part of the building at the end of the service.
Harvest Lunch
Our Harvest Lunch is on Saturday 30th September at 12:30pn, in St Andrew. Tickets are £12 and space is limited. Please signup using the sheet at the back of St Andrew.
Work in Northaw churchyard
You may have seen the notice on the cedar tree on the north side of the churchyard indicating its removal during October. The tree has unfortunately become rotten at the base and needs to be removed before it falls down.
Confirmation
We have a service of confirmation on Sunday 8th October at 10:30 in St Andrew. If you haven't been confirmed and would like to be, or to find out more about it, please speak to Chris, the vicar (chris@norcuff.com).
Rotas
For the next few months, we're using self-signup for the various rotas: blank rotas will be pinned up at the back of St Andrew. If you are one of our regular welcomers, readers, pray-ers, communion assistants, or refreshment helpers, please do sign up where you are able to.
If don't already help, and this would be something you would like to do, please talk to Chris.
Faculty Application
The parish is applying for a faculty to provide long-term, but temporary support to the West Window at St Thomas, Northaw. This will result in the installation of internal scaffolding, and the boarding over of the West Window. The public notice and full details are available on the website.
Wednesday Morning prayer
You would be very welcome to join us for a short service of Morning Prayer in St Andrew at 10:00am on Wednesday morning.
Coffee Shop
Our weekly Coffee Shop will be taking place this Wednesday from 10:30 in St Andrew, Cuffley, you are very welcome to join us.