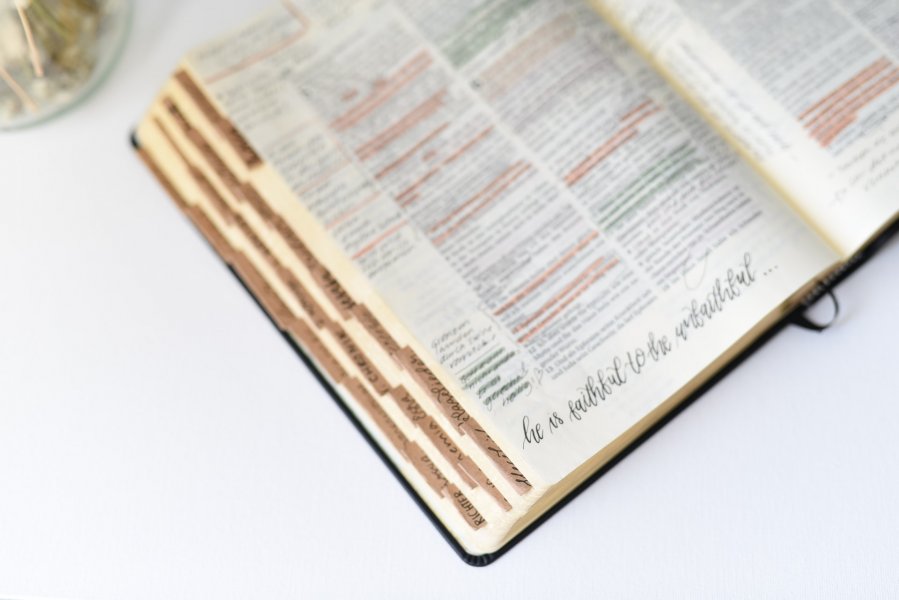 "'I do believe; help me overcome my unbelief!'" (Mark 9:24, NIV)
Belief can be hard: sometimes we can be uncertain what it is we believe, or that we believe enough.  As we continue to look at Mark's Gospel this Sunday, we'll see that, when it comes to trust and faith, it all comes down to Jesus.  I hope that you'll be able to join us online, at 8:30, or at 10:30 (details below), as we look at this together.
8:30am Service
Our 8:30am Sunday services of Holy Communion continue in St Thomas, Northaw.  More details are available on our website.
10:30am Service
The 10:30am Sunday service will be taking place simultaneously online and at St Andrew.  These first few weeks are somewhat fluid, as we move from recorded services to a fully live, and live-streamed, service.
Please use this form, or contact me directly (chris@norcuff.com, 07446 516945), to let me know that you are planning to attend.
Details of how to join the online services are on the website and are advertised on our Facebook page.
Audio Recordings
By about 12:00 on Sunday, the audio from the 10:30 service should be available to listen to by calling 01707 927907. As well as the 'dial-in' service, audio recordings of all services are also available through SoundCloud.
Church Family Fellowship
After the Sunday service, we'll have coffee together via Zoom (details on the website); if you'd like to be part of the meeting, please email me.
Harvest Food Donations
The ongoing situation has made planning our harvest donations slightly harder than in previous years.  Our harvest service will be on Sunday 4th October and we will be collecting for Broxbourne Foodbank.  Details of what they currently need are on our website, and the foodbank's.
There is also an Amazon wishlist that can be used to donate directly to the foodbank.  This will allow people to donate needed items directly, reducing the need for collections and physical contact.  How to use the list:
Add any items to your Amazon basket.
Checkout and pay.
Amazon will deliver the items directly to the foodbank.
Harvest Plants
As in previous years, we'd like to be able to give plants out to the bereaved and housebound.  Any donations of pot plants, and volunteers to help deliver, would be greatly appreciated.
The Vicar's Beard
Thank you to all those who have donated to the removal of my lockdown beard.  We have raised, so far, around £500 for funds towards the installation of the new equipment for live-streaming.  If you would like to donate, please be in touch with me (chris@norcuff.com, 07446 516945).
Annual Church Meetings
Subject to any change in regulation or restriction, the Annual Church Meetings will take place on 11th October at 11:30am (after the morning service) in St Andrew.  At these meetings we will elect churchwardens, PCC members and Deanery Synod representatives.  The Annual Report has been published already, and is in each of the church buildings; if you would like a copy emailing to you, please be in touch with me (chris@norcuff.com).
Praying at Noon
Please can I encourage you, when possible, to stop at noon and spend a few minutes praying - we may be physically separate, but we can still pray together; we'll email out possible areas for prayer each week.  If you would like to make any suggestions, please email prayers@norcuff.com.
Opening the church buildings
The PCC have agreed that we can open our buildings up further during the week.  Our aim is to open to open St Thomas on Tuesdays-Thursdays, and St Andrew on Wednesdays and Thursdays.  As we begin to do that, the website will be kept up to date with the current arrangements.
At the moment, we will continue to aim to have the buildings open as before:
St Andrew's is open from 4pm to 6pm on Mondays.
St Thomas' is open from 10am to 12pm on Thursdays.
How to join us live
The website has the information on how to join our live services and virtual coffee.  Do feel free to share the links to our services with friends and relatives; everyone is very welcome to join us, no matter where they are in the world.