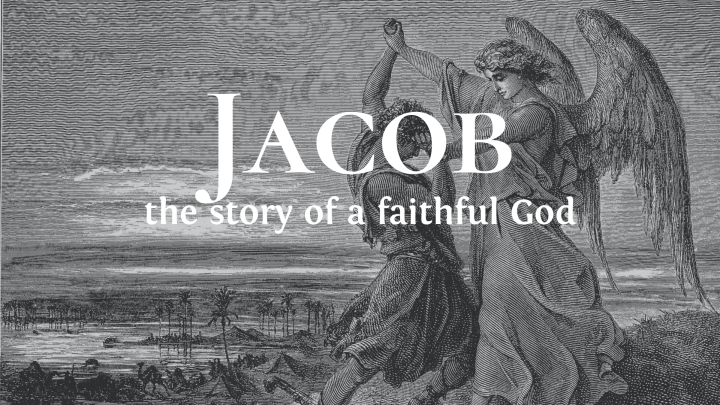 That night Jacob got up and took his two wives, his two female servants and his eleven sons and crossed the ford of the Jabbok. (Genesis 32:22, NIV)
After many years away from his home, Jacob returns to his family. On the journey, all alone, he wrestles with a stranger, and is renamed to Israel. What does all this mean?
You would be very welcome to join us at 10:30am in St Andrew, Cuffley, or at 8:30am in St Thomas, Northaw, this Sunday, as we continue to look at Jacob's life.
You would also be welcome at our 4pm service in St Thomas, Northaw, this afternoon, as we conclude our look at the whole Bible.
The 10:30am Sunday morning service will also be streamed.  This will start at 10:25am, and can be accessed directly via Facebook or YouTube, found on our website, and is advertised on our Facebook page and YouTube channel.
If you encounter problems with viewing the service via Facebook (or YouTube) please follow the link for YouTube (or Facebook) instead.
If you want to catch up with last week's sermon, it's available to listen to via SoundCloud.
Children's Church
Our children's church meets this Sunday morning in the Undercroft (underneath the main building). Children are welcome from 10:20, and will join us in the main part of the building at the end of the service.
4pm Service
Our 4pm service is this Sunday afternoon in St Thomas. It's a less formal service, with a more contemporary feel — something slightly different to that which we normally do. This will be an experiment, running for 8 Sunday afternoons starting in October. For this first try, we'll be looking at the whole story of the Bible, from Genesis to Revelation. There will also be cake!
I'd love for you to join us for these afternoon services. It would be really great to have as many as possible exploring the storyline of the Bible together. If you felt able to serve some refreshments after the service, that would be really helpful.
If you have any questions, or might be willing to help, please be in touch with me (07446 516945 / 01707 699030, chris@norcuff.com).
Christmas Services
Publicity for our Christmas services will be out shortly. Services planned for this Advent and Christmas are:
| Day | Service |
| --- | --- |
| Sunday 18th December | 6pm Carols by Candlelight at St Thomas |
| Wednesday 21st December | 10:30am Coffee and Carols at St Andrew |
| Saturday 24th December | 4pm Crib Service at St Thomas |
| | 11:30pm Christmas Night Communion at St Thomas |
| Saturday 25th December | 10am All Age Christmas Celebration at St Andrew |
| | followed by Holy Communion |
Morning prayer
You would be very welcome to join us for a short service of Morning Prayer in St Andrew at 10:00am on Wednesday morning.
Coffee Shop
Our weekly in person Coffee Shop will be taking place this Wednesday from 10:30 to 12:30 in St Andrew, Cuffley, you are very welcome to join us.
Christmas Coffee Shop
Many thanks to everyone who organised, ran, attended and enjoyed our Christmas Coffee Shop this week.
Praying during the week
We try to send out an email each week with suggestions for your prayers. If you would like to make any suggestions, please email prayers@norcuff.com.
Vision Sunday
Our Vision Sunday was on the 11th September. You can catch up with the service online via YouTube, you can listen to the sermon and some future plans via SoundCloud.
If you want to catch up with the Vision Sunday sermon, it's available to listen to via SoundCloud.
Supporting Ukraine
As well as our prayers, there are various appeals raising funds to support those fleeing the conflict and those who cannot leave. Two that you might like to consider are:
The Diocese of St Albans also has some details on some ways we can help support Ukraine.
We are also able to support the Association of Ukrainians in Great Britain via the Foodbank. More details of what they are collecting for and what they need are available on our [website][https://norcuff.com/ukraine].
How to join us live
The website has the information on how to join our live services.  Do feel free to share the links to our services with friends and relatives; everyone is very welcome to join us, no matter where they are in the world.